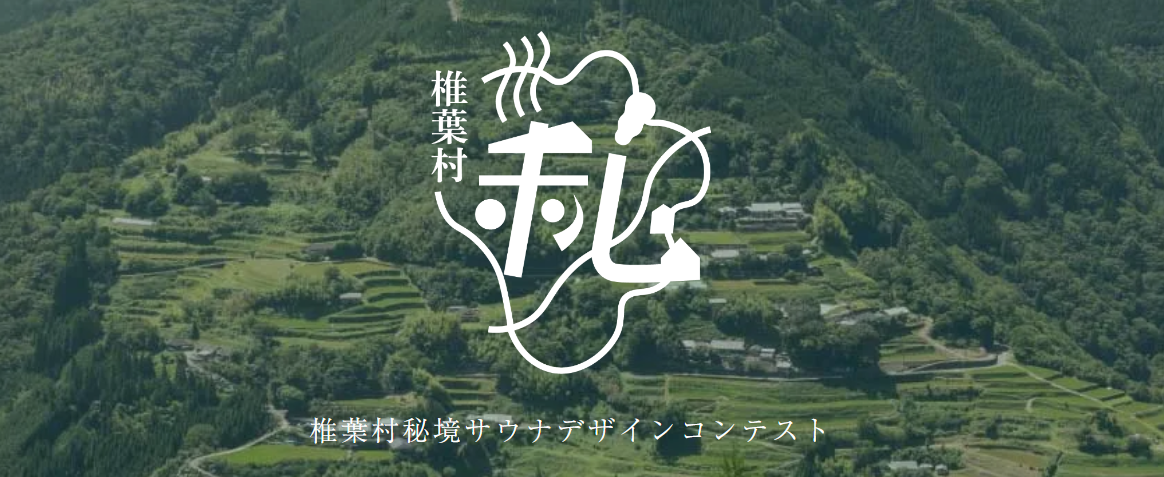 The work submitted to the Shiiba Village Unexplored Sauna Design Contest isSpecial Jury Awardwas elected to
Click here for more results 👇👇
https://shiiba-sauna.com/result2022
About Shiiba Village Unexplored Sauna Design Contest
"Japan's three most unexplored regions", and "Japan's most beautiful villageShiiba Village, also known as ", solicited proposals for a "Totou" sauna while enjoying a vast view.
This year, 239 works were submitted, and 2 Excellence Awards and 4 Judges' Special Awards were selected.
The two proposals for the Excellence Award are scheduled to be implemented in a sauna.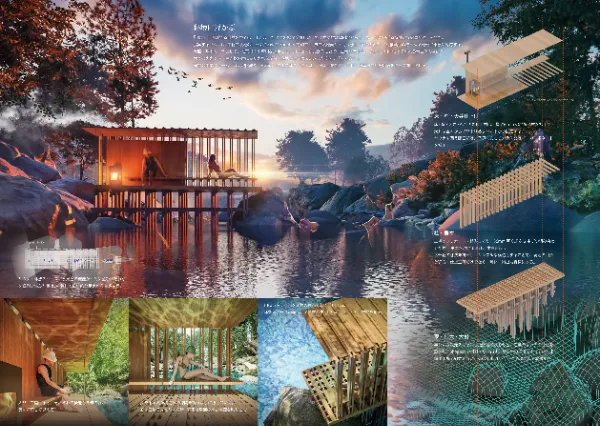 The work I submitted alone was awarded the Special Jury Prize, so it didn't make it into production, but I'm very happy to have received such a wonderful prize!
About the proposal
My idea was simple: to build a sauna with a simple structure on top of an unexplored river. Until now, I have often proposed complex multifaceted and curved designs, but I thought that a simple form would be more suitable than a unique form for this site blessed with nature. .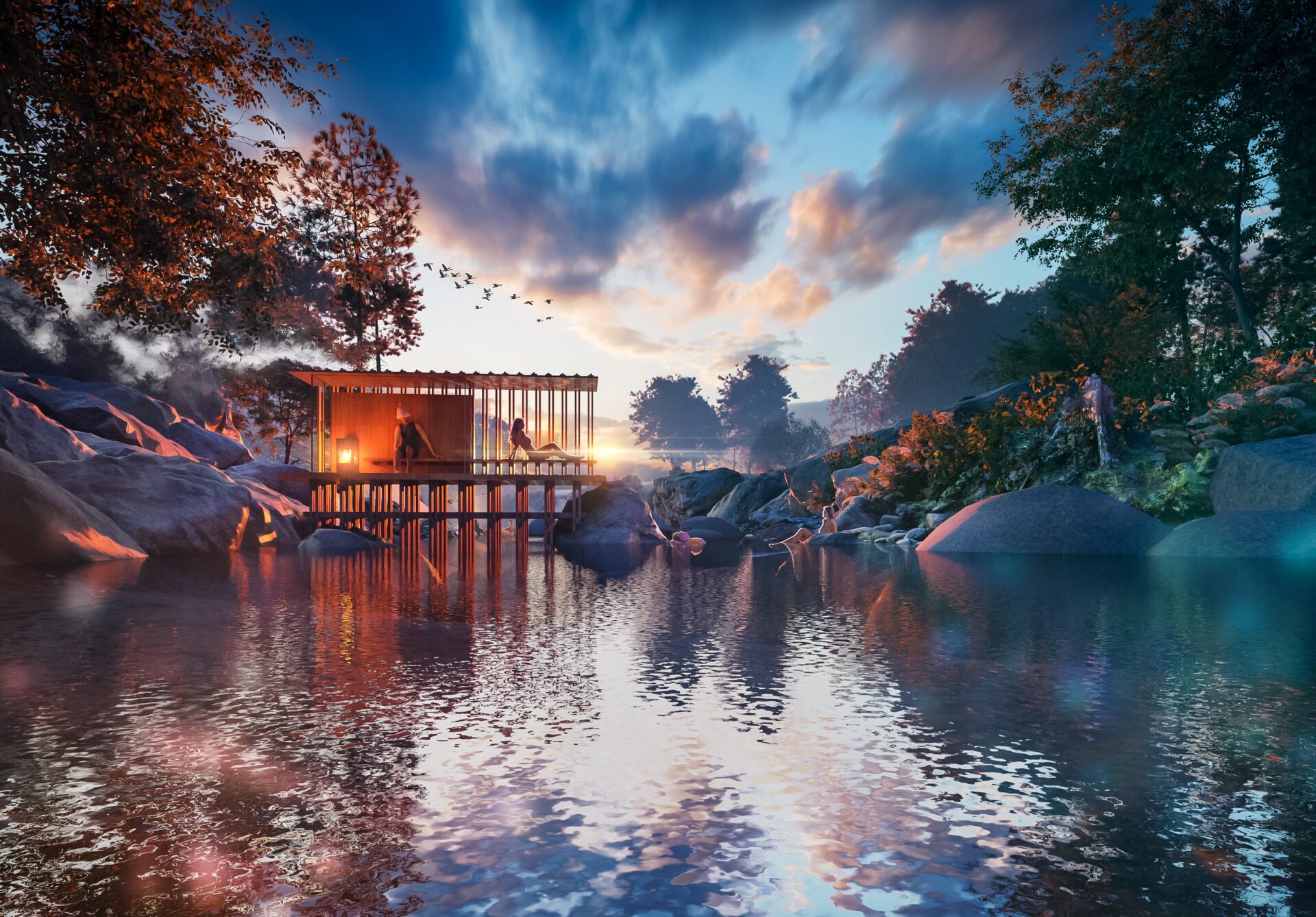 It is difficult to secure flat land in this unexplored area, and Shiiba Village is known for its many slopes. By separating the floor from the site surface and floating it, we thought of flexibly adapting to the various topography of Shiiba Village. As an example of the site this time,Above the Ozaki River in Shiiba Villagewas selected.
By straddling the river, you can enjoy the sauna in a space that makes the most of the location, not only with the vast borrowed scenery, but also with the natural air conditioning flowing along the river, the whispering of trees, and the voices of living things. To do.
A sauna built on a secluded river, which is difficult to realize with a normal business scheme, will further increase the tourism value of Shiiba Village, "the most beautiful village in Japan".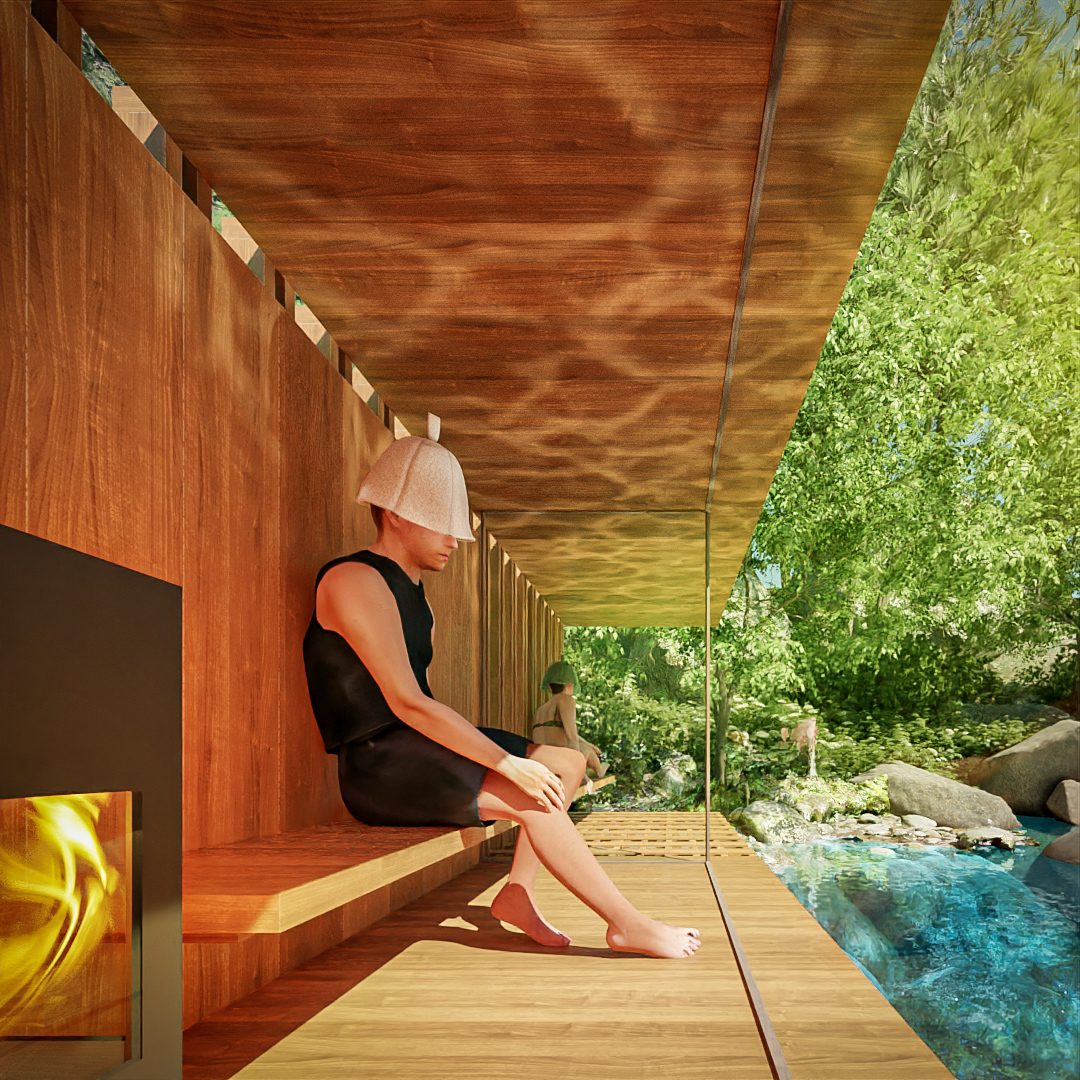 The sauna, rest area, and water bath functions are lined up in a row, and the plan to connect them on the porch was inspired by a traditional private house in Shiiba Village.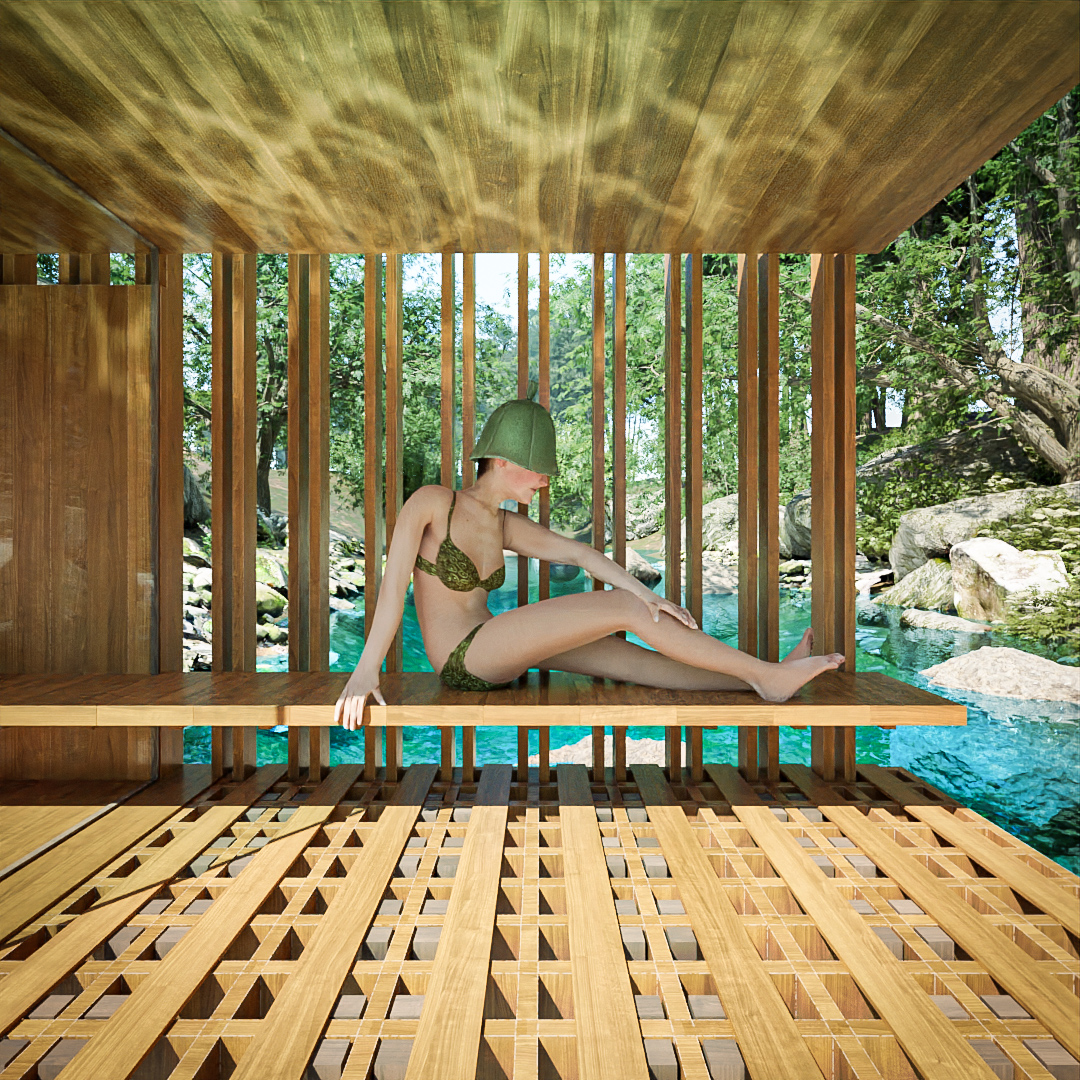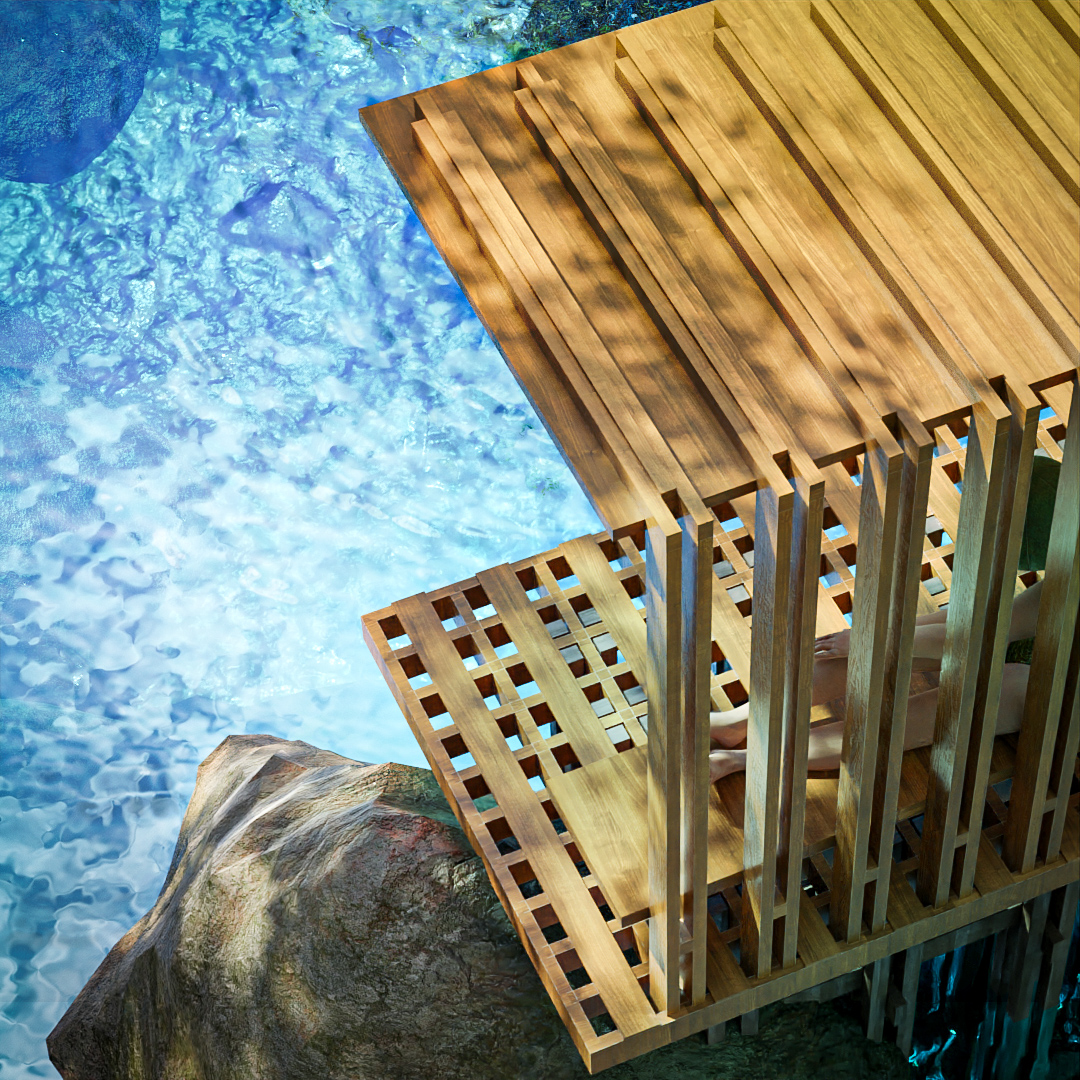 Also,"ShopbotOne of the conditions for the competition was the utilization of a wood processing machine called ". Therefore, it was assumed that most of the submitted works would focus on how to assemble curved shapes, and the simple form was intended to differentiate them from those works.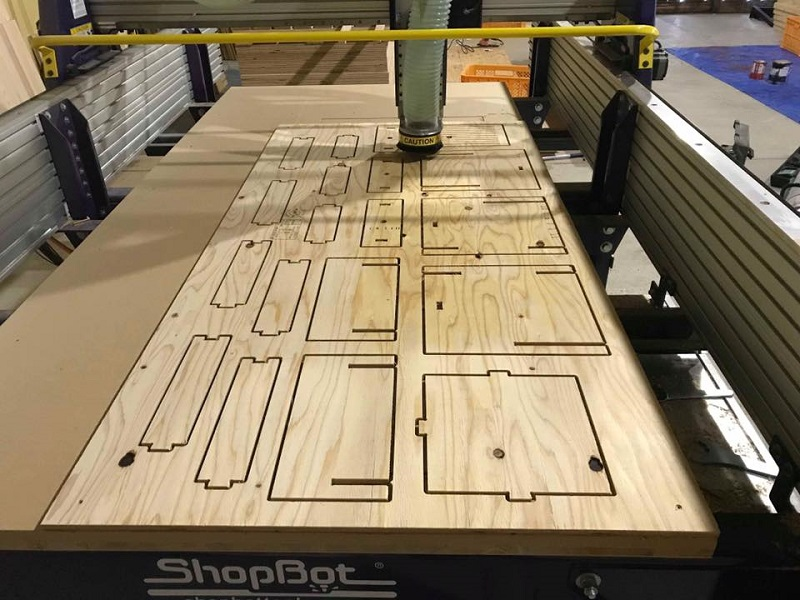 In this proposal, the shopbot cuts out the materials based on the 3D scan of the site shape in advance, and assembles each material without using hardware. Depending on the scale of the sauna, it can be assembled in advance at the factory and transported to the site as it is by a 2t truck.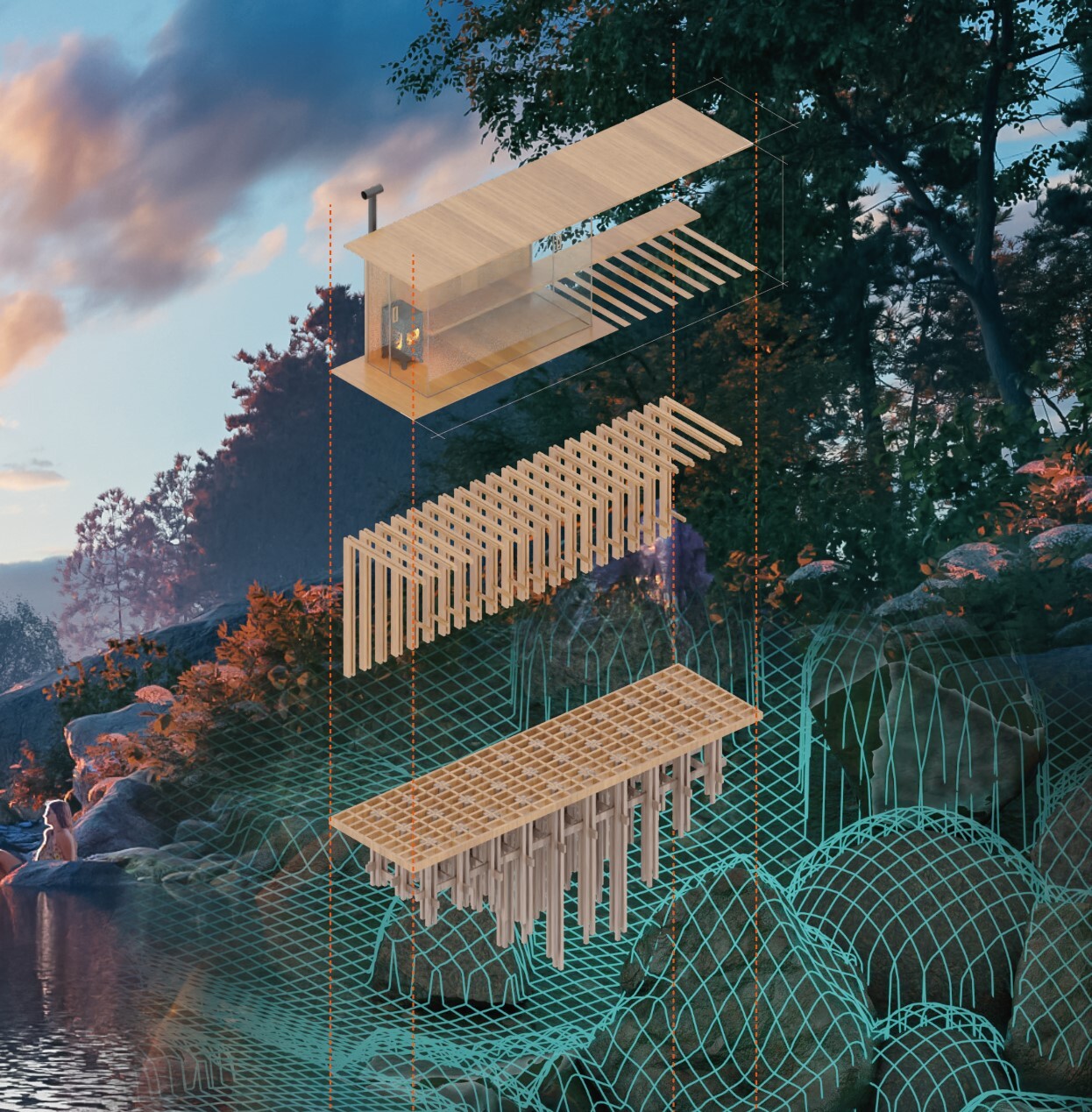 About visual production
This competition uses Blender for modeling and rendering. I will introduce the production in a later article.