Utilization of links
Blender's link is one of the indispensable functions in architectural design examination and perspective creation.
In my case, the surrounding site, plants, cars, etc.Models that tend to be high polygonsis divided into separate files and read into the rendering scene as a link.
reload
It was difficult to understand how to reload the link from the rendered scene when I finished modifying the model that was divided into separate files, so I will introduce it.
firstoutlinecontent to display inBlender FileChange to. 
Right click on the file name you want to reload.
ReloadChoose. If the file path has changedRelocateplease choose.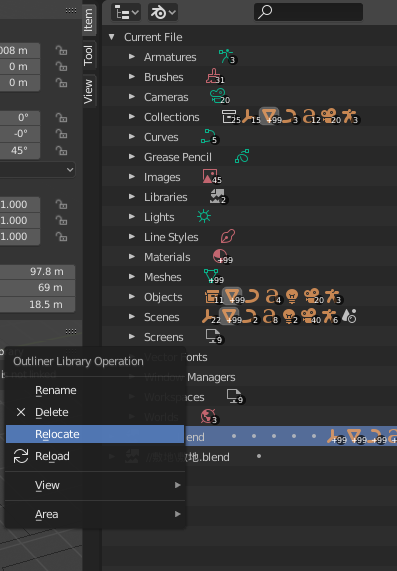 This reload procedure has been pointed out by overseas users that it is difficult to understand, so it may be fixed in 3.0 or later.